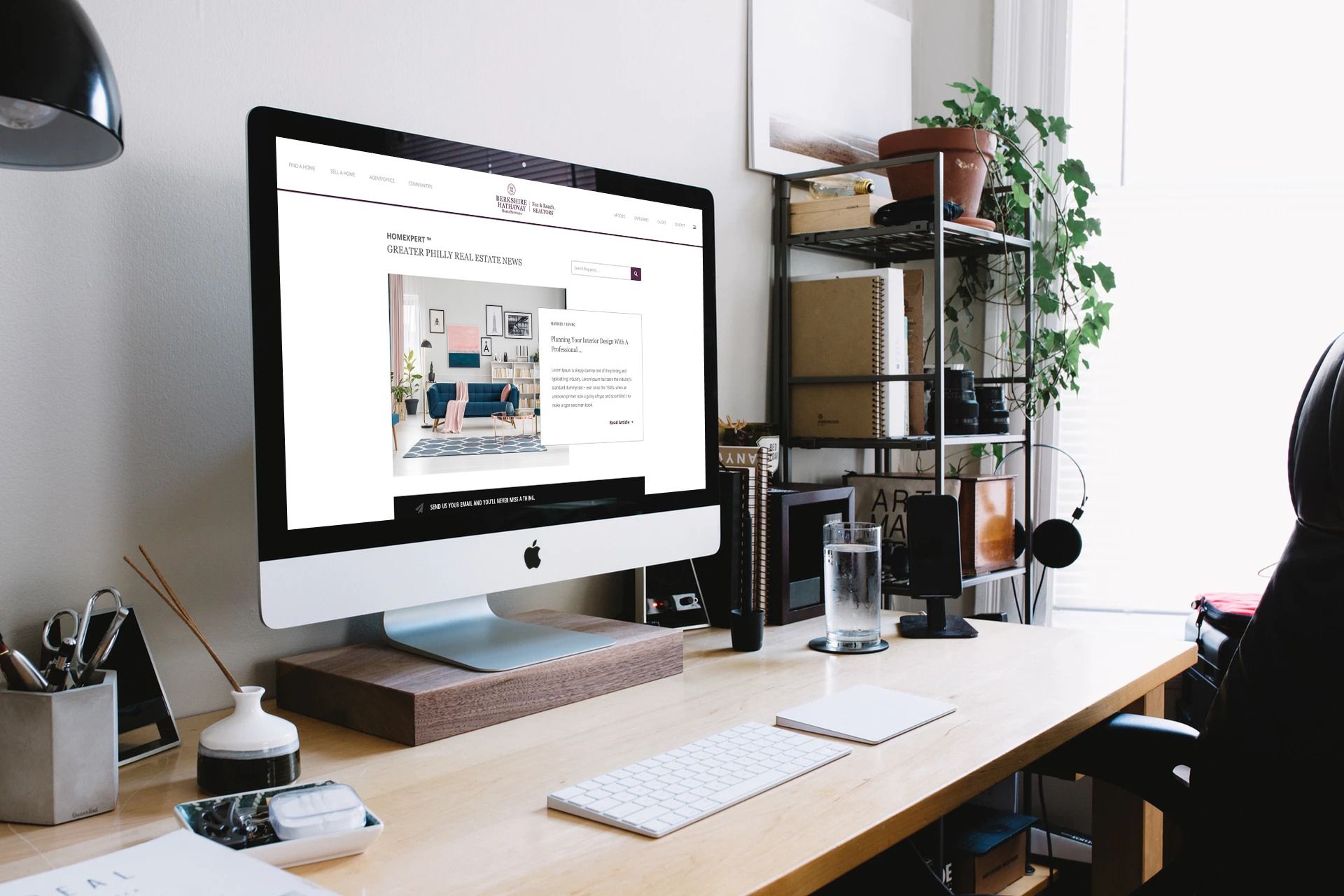 Challenge: Berkshire Hathaway Home Services Fox & Roach Realtors approached Virtual Results to add a custom designed WordPress blog to their existing Real Estate website. Their goal was to add the site as a subfolder vs a subdomain in order to maximize Search Engine Optimization.
Description: VR worked in close collaboration with BHHS Fox & Roach Realty and their SEO Agency, Seer Interactive, to design a blog with maximum flexibility. Seer Interactive researched ideal blog content, site structure and audited results in order to maximize SEO. Virtual Results designers and programmers created the blog 'Homepage" along with blog designs, category archives and custom designed pages for longer form content. Working with website provider Reliance Networks, Virtual Results configured the new website to operate seamlessly as a subfolder via a reverse proxy at foxroach.com/blog.
Behind the scenes: Virtual Results took advantage of the WordPress option to enable customized versions of the blog design based on the "Format" setting within blog posts. Additional designs were created to highlight specialized content such as Video, Gallery and more.
CLIENT:Berkshire Hathaway Home Services Fox & Roach, Realtors
YEAR:2020
WE DID:Custom Designed WordPress Blog created and integrated into Existing Enterprise Real Estate Portal
PARTNERS:Seer Interactive, Reliance Networks