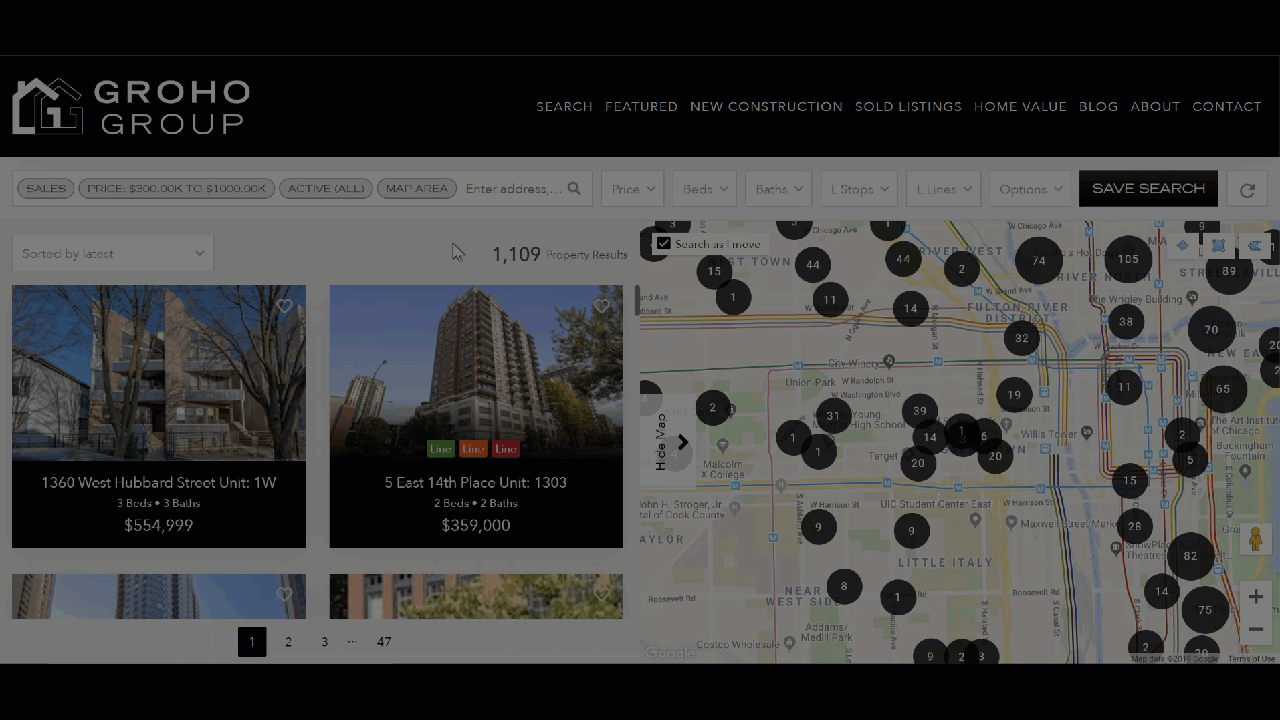 TLDR: We've added a simple "Contact Us" option displayed on "No Results" search pages.
Thank You to Virtual Results Members Megan & Ed of TheGrohoGroup.com, who suggested this feature!
Put yourself in a home buyer's shoes for a moment… one minute your online home search is going swimmingly until it's derailed by a "NO SEARCH RESULTS" screen. Sure, we've always provided tips and suggestions for the user. But what if that's not enough and an additional call to action might result in a new lead or an opportunity to help an existing client?
Now we have added an additional call to action to all "NO SEARCH RESULTS." Features such as this one might appear minor but we see it as central to Virtual Results mission of ongoing improvements in order to help our members grow their business.
About the Groho Group:
Virtual Results members Megan & Ed are passionate about their native city of Chicago and helping their clients navigate its fast paced real estate market. Built on the Virtual Results Platform, their Groho Group website extends their expertise online. The site highlights Chicago's neighborhoods and provides visitors a robust self-service listing search engine as powerful as national search portals (ie zillow, redfin) – but free of ads and solicitations.
*Pro tip: Notice the "Search By Subway" feature enabled in the above Gif. Pretty neat, right? We've already mapped the NYC subway system and are hard at work on integrating the Metro in Washington DC.