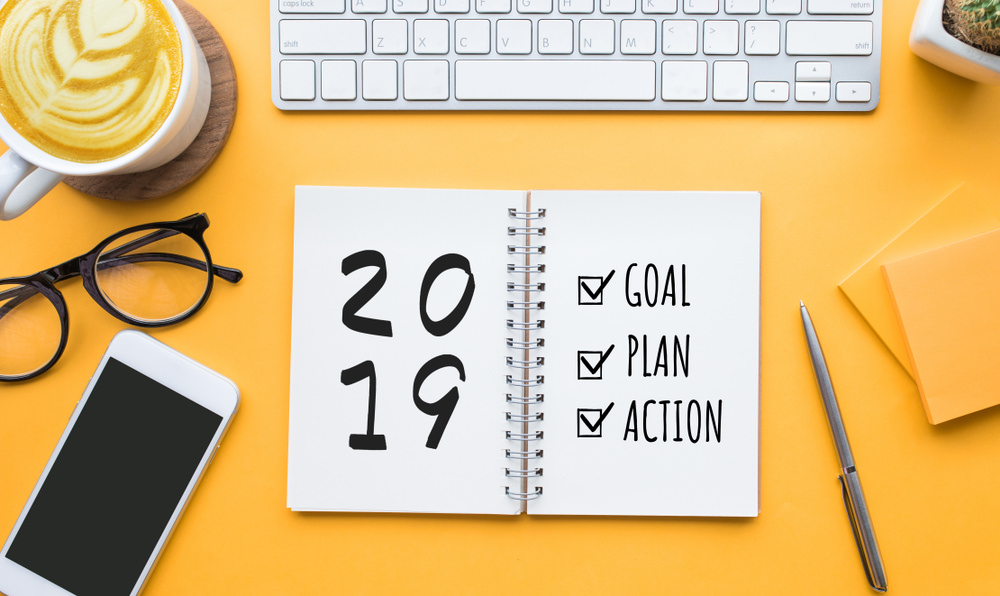 2019 is almost here! Have you made your New Year's resolutions yet? If you're a real estate agent, then you know how important it is to plan for the upcoming year. Understanding how to spend your marketing dollars is key to making your business grow over the next 12 months. To help kickstart your New Year, here are three marketing resolutions you should consider making for 2019.
Update your real estate website
How long has it been since you last updated your website? Your digital home is often the first place that potential new clients will visit. Is it working as hard as you are? According to the National Association of Realtors, 48 percent of real estate firms reported that keeping up with technology is one of their biggest challenges. We understand – you're trying to sell homes, not build websites. But in the current market landscape, it's more important than ever to connect with clients and potential clients through the digital space. Most consumers expect your site to be user-friendly and responsive with up-to-date listings. If it's been more than a couple of years since you updated your site, then 2019 is the time to do it.
Capture more qualified home selling leads
How do you find new home selling leads? If you're not using your website to do it, then you're missing out on valuable leads. One of the easiest and most efficient ways to find qualified home sellers is through a Home Valuation Tool. Think about it – what's the first thing a homeowner will do when they're thinking about selling? They'll try to find out what their home is worth in the current market. When you have a Home Valuation Tool on your website, a homeowner can simply plug in their address and in a few moments find out the estimated value of their home. In exchange, you'll capture their contact information and can follow up with them. This is truly one of the best ways to find new leads. If you don't have this asset on your website, then be sure to put it on your list for 2019.
Harness the power of social media
Finally, are you utilizing the power of social media to grow your business? 91 percent of Realtors use social media to some extent. If you aren't tapped into Facebook, Instagram, and LinkedIn, you're missing out on a huge demographic. Millennials now make up the largest segment of first-time homebuyers, and they are primarily searching for new homes online. Stay connected to them through the strategic use of the most popular social media platforms. Engage these potential clients through compelling content including listings, recent sales, and local interest stories. Use quality images and videos and trending hashtags that are relevant to your market. Social media is a great opportunity to let people get to know you a little more, and it's a place where your qualities and enthusiasm for your business can really shine.
Contact Virtual Results today
If you really want to take your real estate business to the next level, then contact Virtual Results today. Click here or call 888-997-3785 to speak with an expert member of our team. Here's to a healthy, happy, and prosperous New Year!